12th February 2017
Am I Giving Up Travelling In Shoulder Season?
Disclaimer: This is not a sponsored post (however affiliate links may be used, including Amazon Associates, which mean I earn commissions on purchases at no extra cost to you) and all thoughts are my own.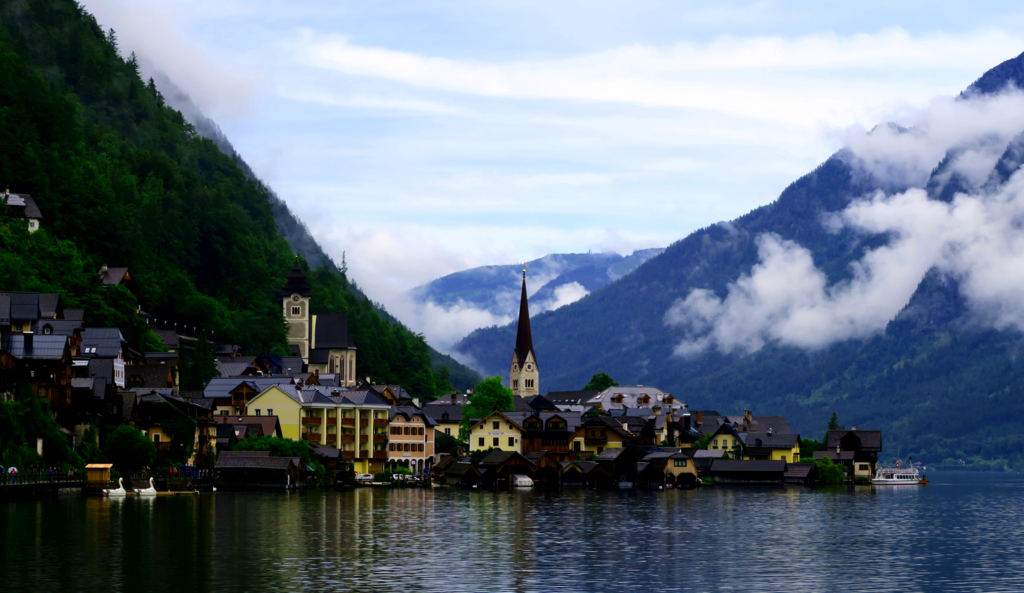 Shoulder season travel is something I recommend to everyone. What could be better than cheap flights, cheap accommodation and best of all, having a destination all to yourself away from hoards of tourists?
When it comes to shoulder season travel, I am the Queen. From soaking up 30 degrees sunshine in Malta in October to avoiding the crowds in Prague in May (my friend went in August and said it was unbearable), I've done it all.
But there is a slight downside… the weather likes to mess with me.
You know those glorious photos of Lake Bled that everyone and their dog are currently posting? Yep. My experience involved being stuck in a car for the day with no ability to see Lake Bohinj or Vintgar Gorge due to extreme fog and dangerous weather conditions. When we could exit the car at Lake Bled, we almost got stuck on the island due to a torrential thunderstorm. It's all fun and games! The next day, a girl from the hostel went and was greeted by a big beaming sun!
RELATED: Read all about my foggy storm-filled day at Lake Bled here!
Lake Como? Same thing happened. Luckily I wasn't a photo obsessive travel blogger back then! But I can assure you that my old photos look nothing like the sunny Italian scenery you're used to seeing!
Halstatt? Forget being able to see those gorgeous mountains, here comes the fog! That was the luckiest experience of the three however as it did brighten up eventually!
RELATED: Find out exactly what there is to do in Hallstatt here!
Should the weather affect your experience, I hear you say? No, it shouldn't. All three times I was with great people and still had a great time. On the even brighter side, it gives me an excuse to go back (although that's a scary prospect – I'm not sure my life is long enough to see everywhere that I want to see)!
Last year when I was planning an September trip to Bergen and the Norwegian fjords, I was told by so many sources that I was stupid for even thinking about planning a trip to Bergen outside of May – August as even some of Bergen's biggest tourist attractions close in that time! So, I cancelled the trip.
2 weeks later on the weekend I was meant to be exploring the magical land of the fjords, Planet D post photos of Bergen on their Instagram page looking gorgeous – the caption even saying how they were experiencing freak good weather!
Do I regret it? Life's too short or regrets, but I would I have had more fun in Norway that weekend than I did sitting at home studying? Most definitely.
Moral of the story & a message to future Danielle – don't cancel a trip because it might not be "perfect" at that time of year. You never know what might happen. You know you're too addicted to finding cheap flights to give it up!
What are your thoughts on travelling in shoulder season? Has the weather ever ruined your trip?
Disclaimer: This is not a sponsored post and all thoughts are my own.
Follow my blog with Bloglovin