1st May 2016
The 13 Best Things to Do In Copenhagen
Disclaimer: This is not a sponsored post (however affiliate links may be used, including Amazon Associates, which mean I earn commissions on purchases at no extra cost to you) and all thoughts are my own.
Copenhagen seems to be appearing on more and more people's travel radars, everyone seems to be going there! So I thought I'd try to be a bit helpful – here are my top things to do in Copenhagen!
Before we get started, I should warn that Copenhagen (as like much of Scandinavia) is a pretty expensive place to visit, however not to fear, I've also written a guide on keeping costs down in the city which you can read here!
1. Visit the Famous Nyhavn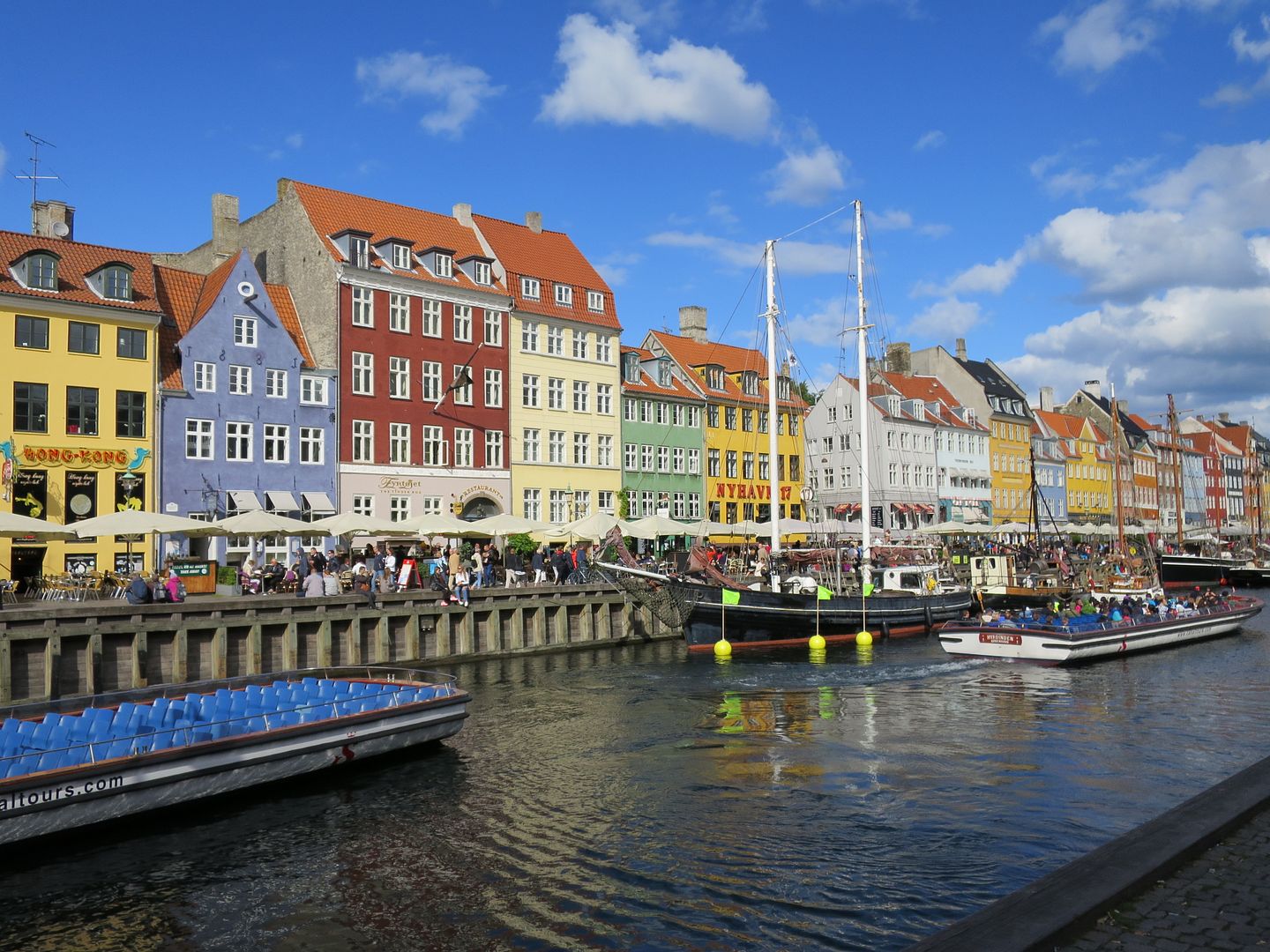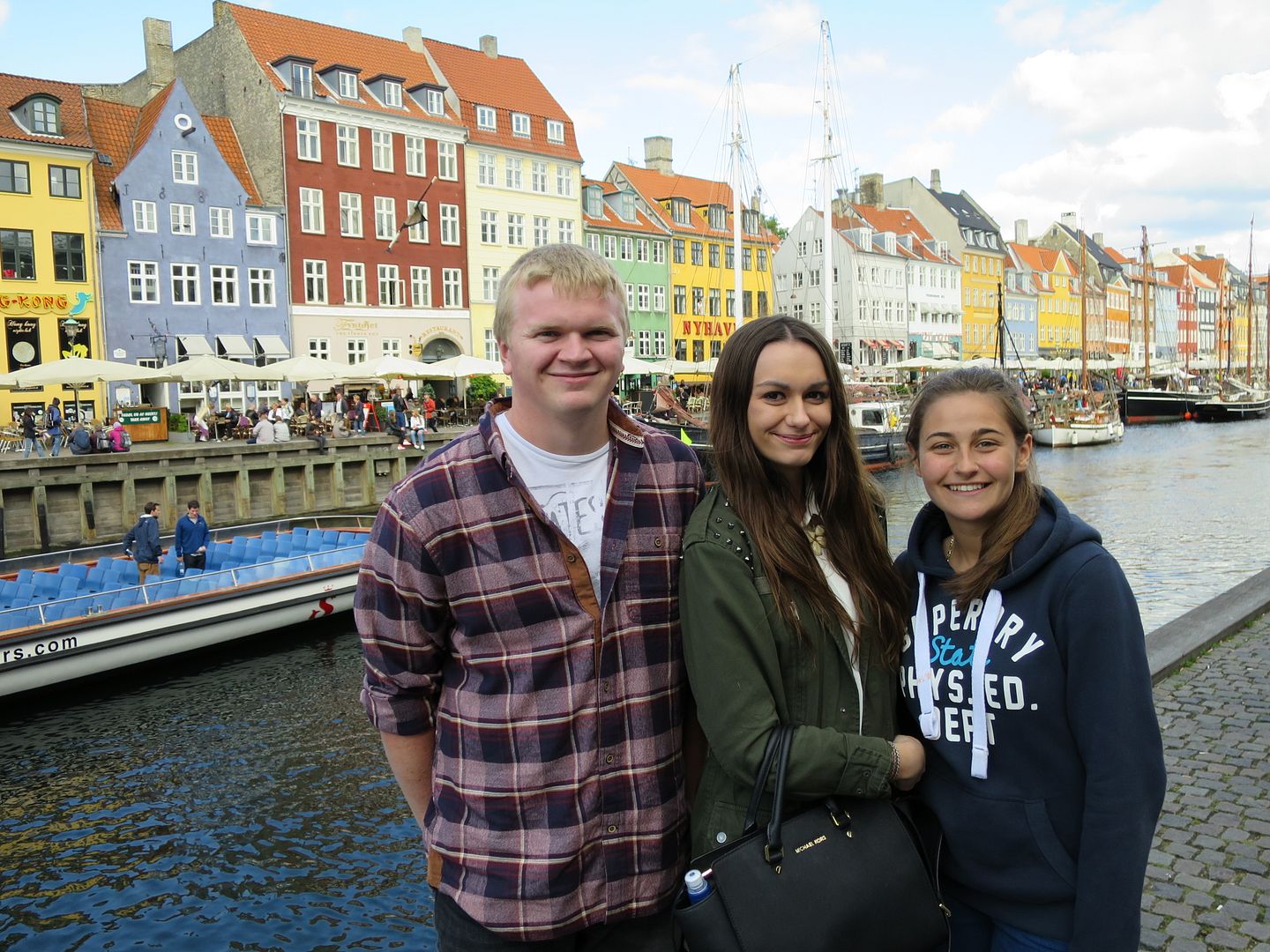 If you had to send a postcard home to your loved ones while in Copenhagen, without a doubt it would be a picture of Nyhavn. The picture perfect colourful buildings, the canals, the pretty boats, what could be better? Be warned that restaurant and bar prices in this area can be more expensive however!
2. Tivoli Gardens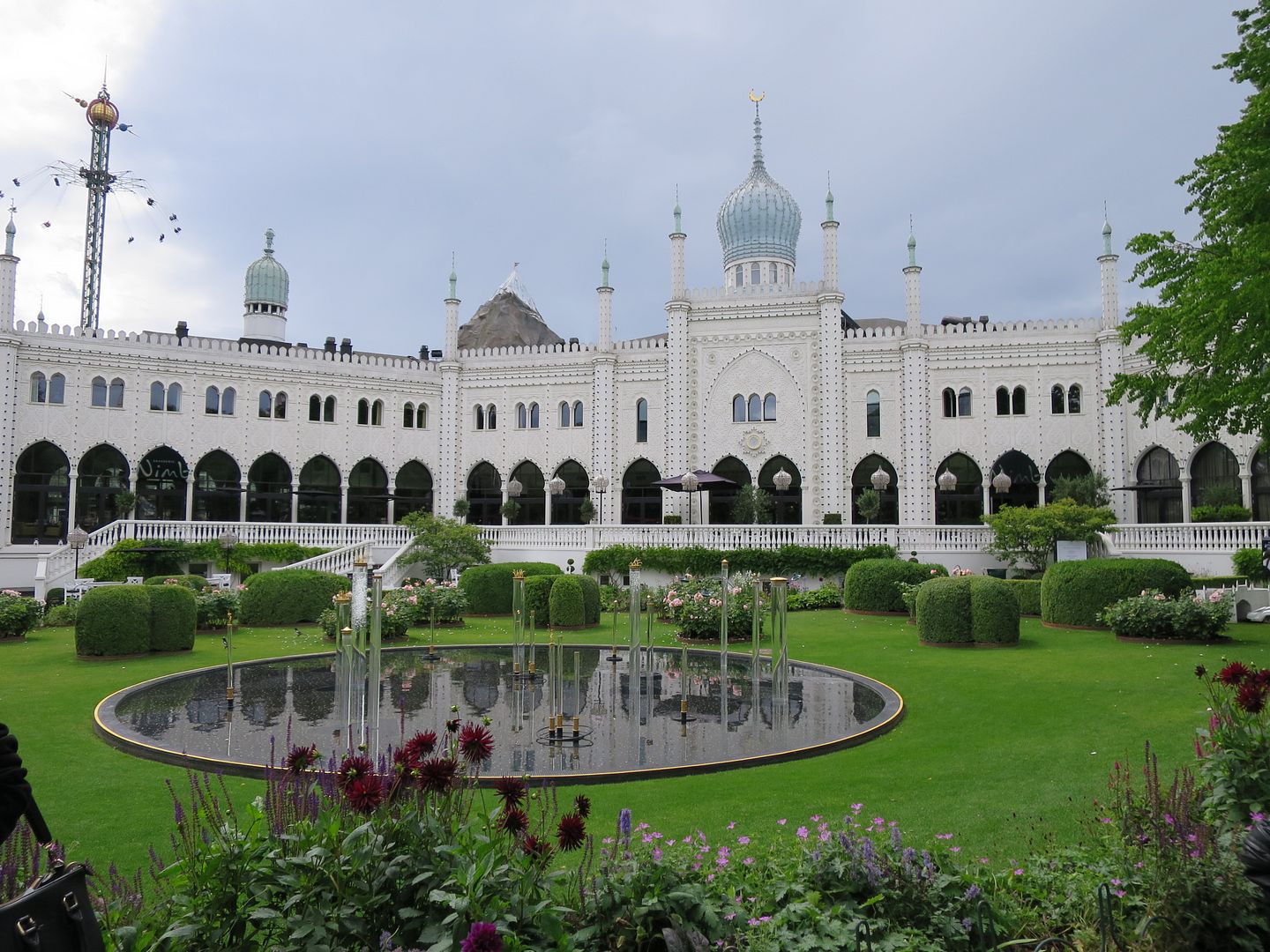 Another one of the more famous attractions in Copenhagen is Tivoli Gardens – a theme park set inside beautiful gardens in the city centre. I was disappointed to find that entry to the gardens isn't free – everything inside the park you have to pay for (including access to fairground rides), so I think this is a bit unfair – the gardens aren't that big! But it would be wrong to visit the city without taking a look inside Tivoli Gardens!
3. Botanisk Have – Freebie Gardens!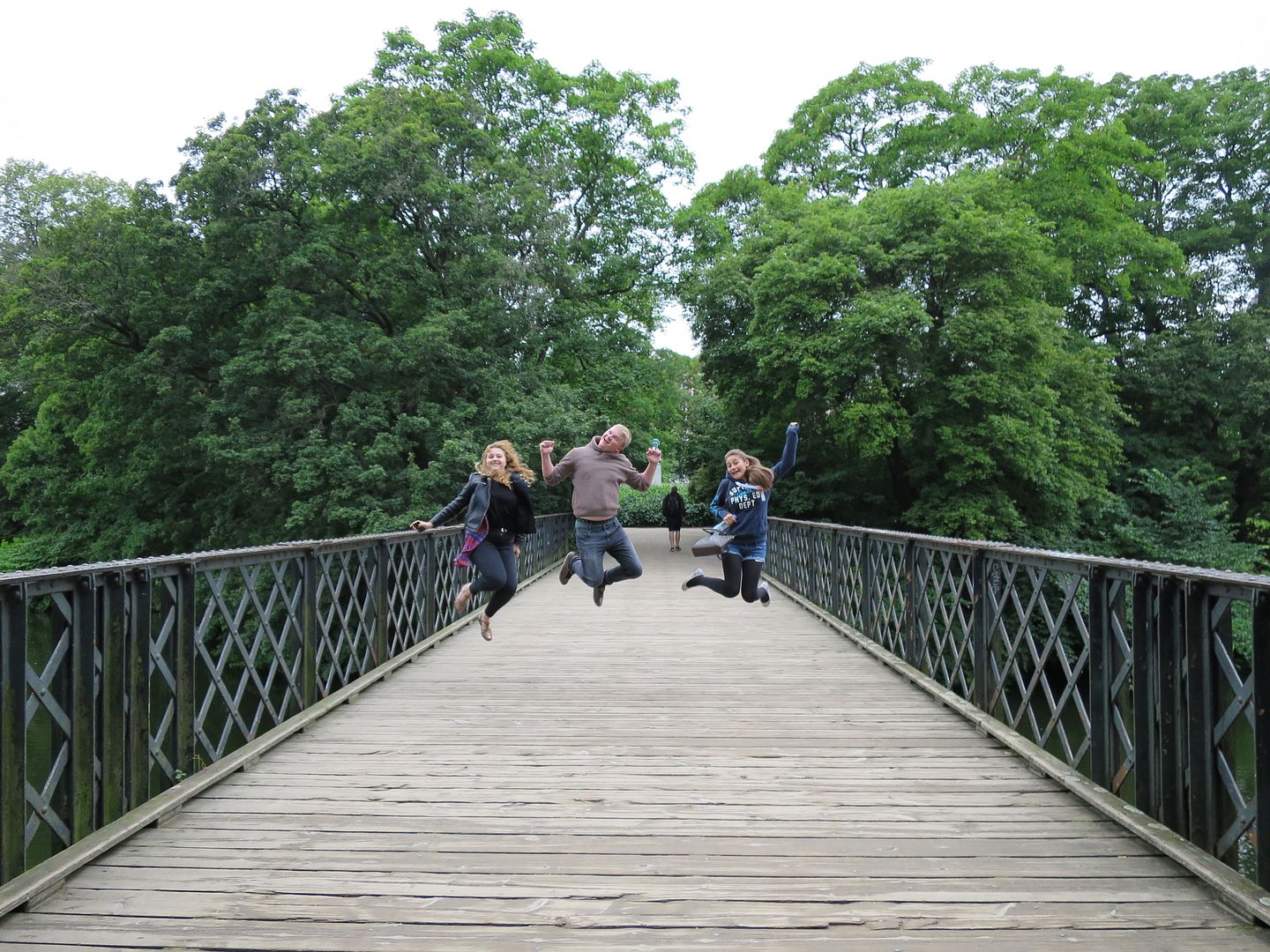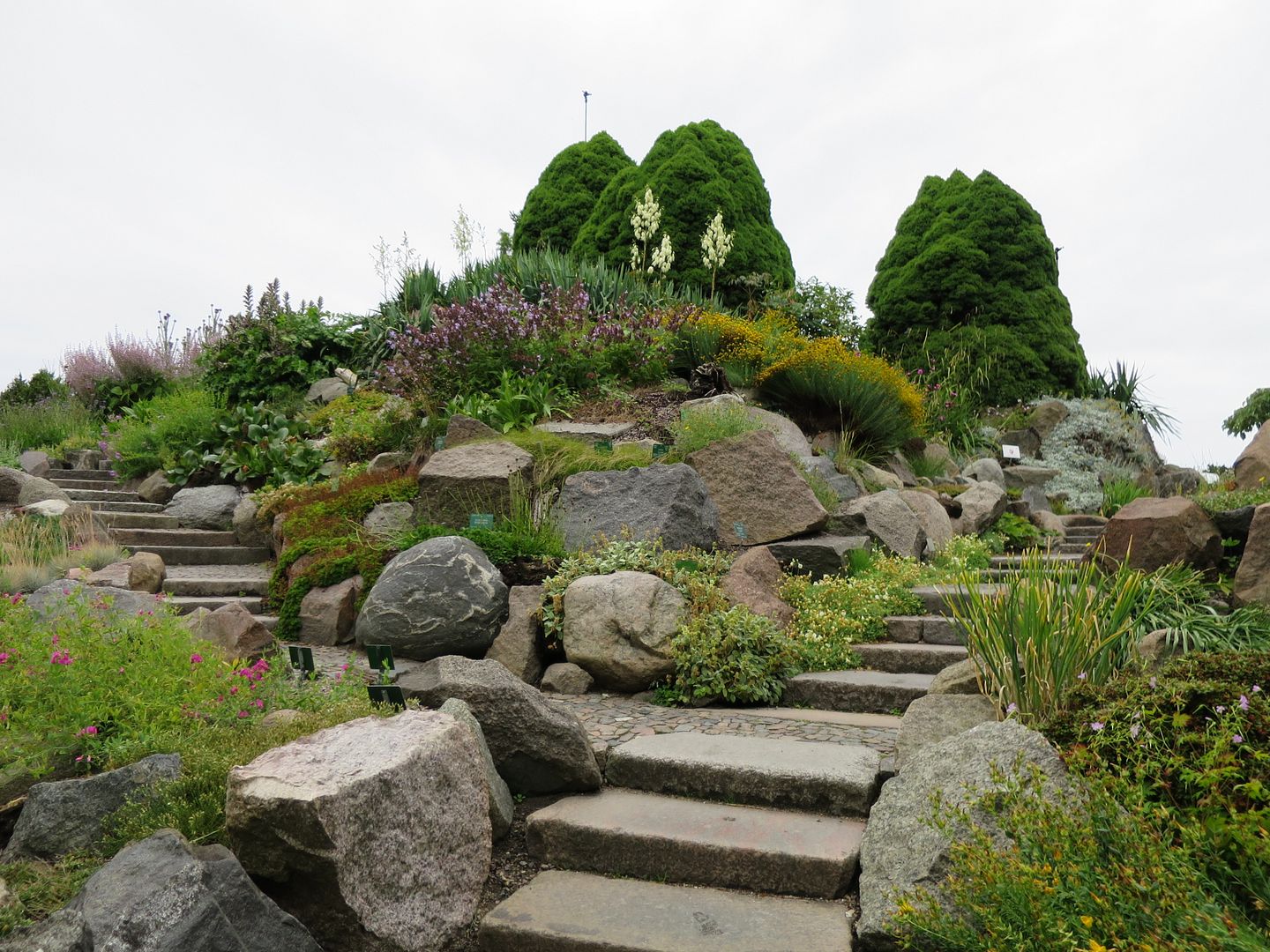 As an alternative to Tivoli, there are plenty of beautiful green areas to choose from! I visited Copenhagen with one of my friends who works in horticulture (hi Josh!) and I promised him before we visited that we'd fit some gardens into our schedule. As we were walking to another attraction, we planned a route through Botanisk Have (translates to The Botanical Gardens) and we had a great time! Even if taking the above "jumping photos" nearly resulted in my shoe falling in the lake… oops!
4. Eat all the Danish Pastries!
It would almost be criminal to visit Denmark without sampling a range of their pastries. Our favourite shop was Lagkagehuset, there is a store located on the main shopping street (Strøget -the longest pedestrianised shopping street in Europe!).
If you're sick of pastries (is that even possible?!). Copenhagen is filled with other culinary delights, one being Noma, the worlds 3rd best restaurant! We obviously did not eat here… I think a meal here would have cost more than my entire trip… I did day dream about it though, naturally.
5. Visit Freetown Christiania
If there's something I didn't expect a chilled-out, law-abiding city like Copenhagen to have, it's a rebellious Freetown. Back in 1971, a group of hippies occupied abandoned military barracks and developed a town completely independent of the Danish Government. The Freetown is a mix of home-made houses, green parkland, workshops and some not so legal sales (some "naughty things" are sold, mainly on Pusher Street and for your own safety, don't take any photos in the area, especially on Pusher Street!).
6. Take a Day Trip Over The Famous Øresund Bridge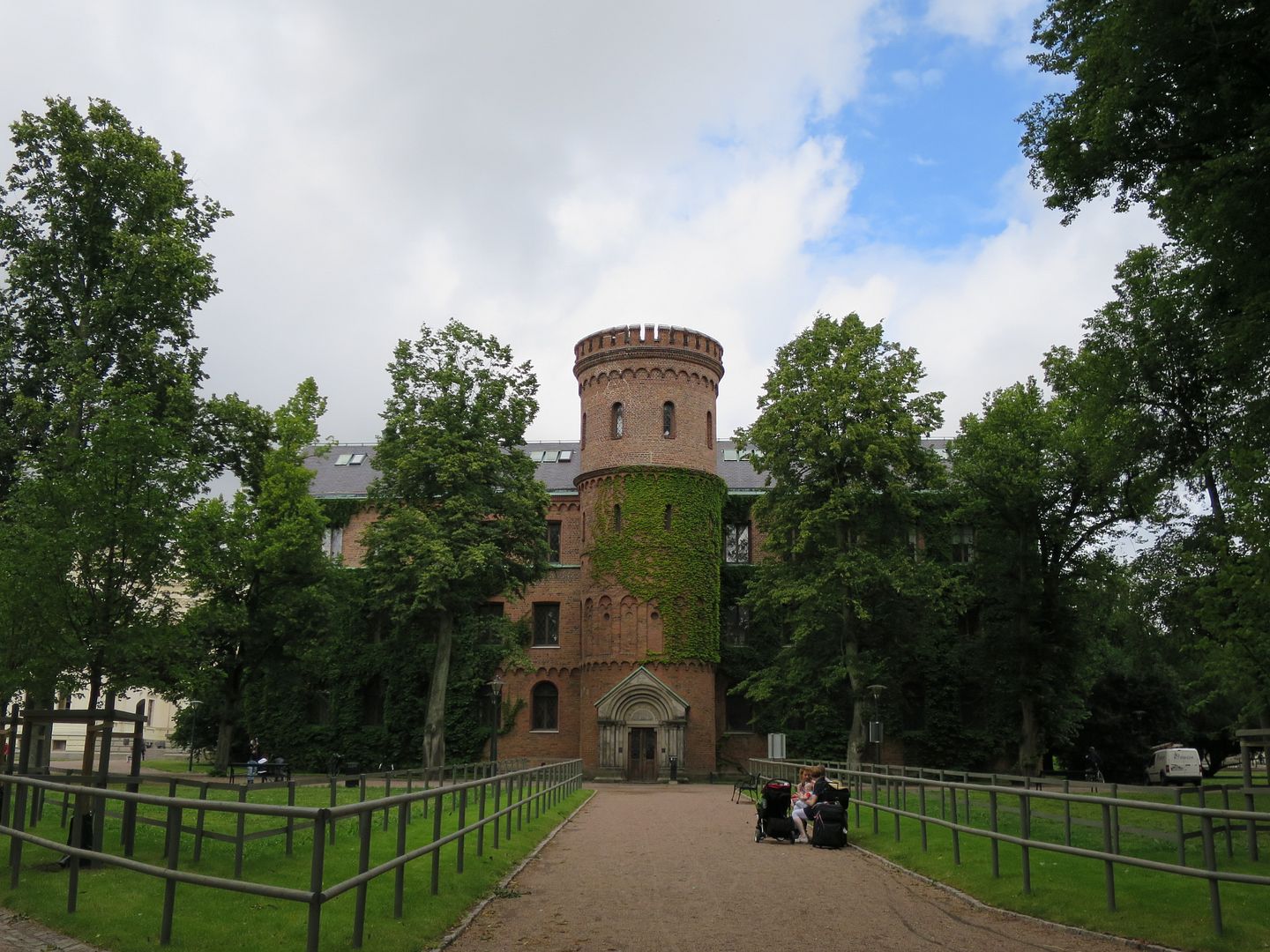 Image Credit – Imgur
Copenhagen is a well connected city. A train from the main station (in the centre of the city) will take you over Øresund Bridge (made famous by the TV series "The Bridge"). While on the train, you won't actually be able to see much as the bridge runs below the car path – I would love to drive across it!
There are a few different options you can pick for your day-trip into Sweden. The options we had were:
Return train across the bridge to Malmö (Sweden)
Return train across the bridge to Lund (Sweden)
Train to Helsingør (Denmark), ferry to Helsinborg (Sweden), train to Malmö (Sweden), train across the bridge back to Copenhagen.
After some extensive google-image searches and talking to tour guides/our hostel staff, we decided to visit Lund for the day and it was lovely!
However, I'd love to do the round trip through Helsingør, Helsinborg and Malmö. Helsingør is home to Kronborg Slot which was made famous as Elsinore Castle in Shakespeare's Hamlet (as a literature nerd, this excites me a lot)!
7. Visit the Many Palaces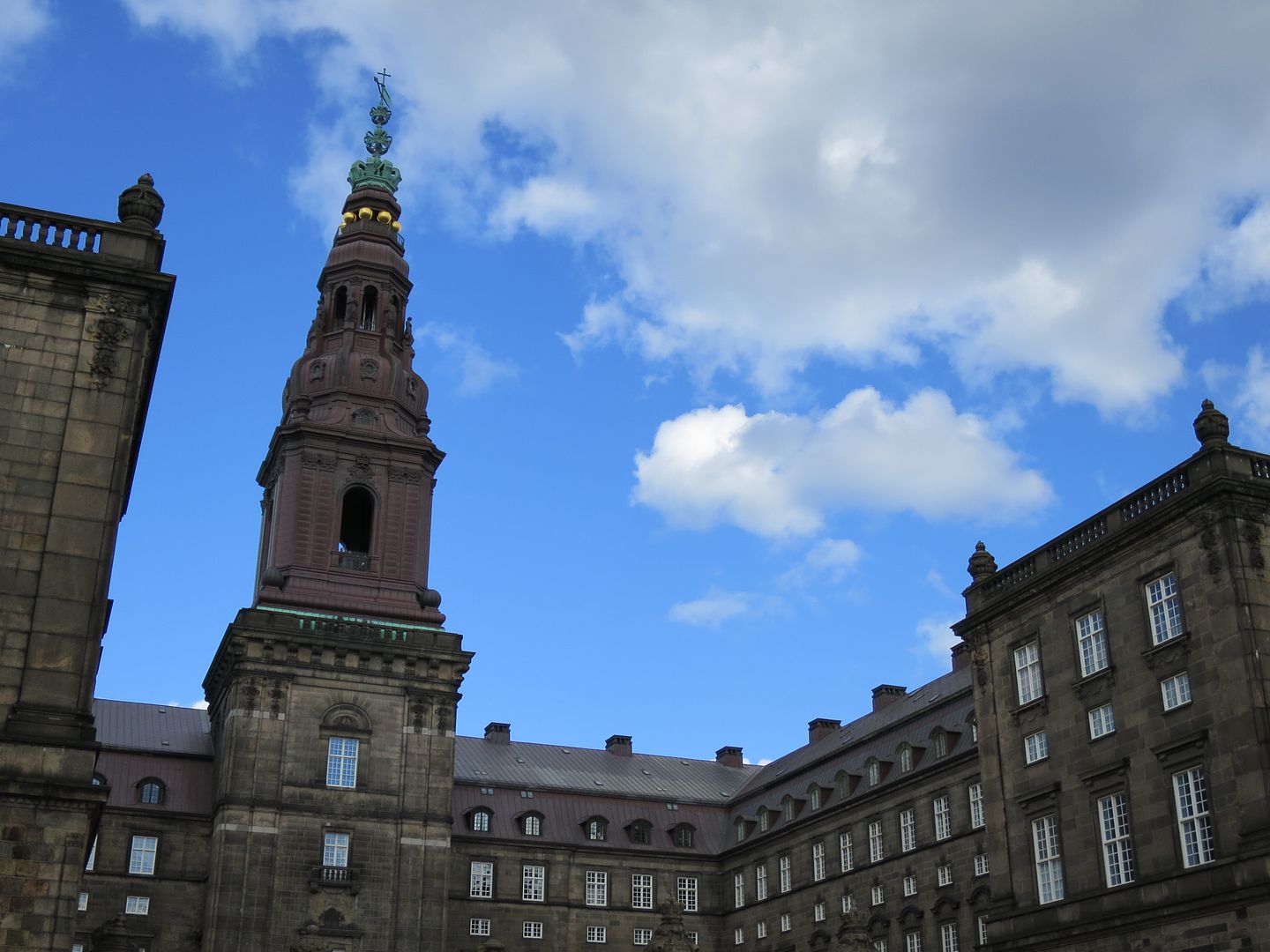 The two photos above are of Paleis Christiansborg (Christiansborg Slot) which has the only free high-up view point of the city (see my post about keeping costs down in Copenhagen to read more about this)! However, there are a few palaces in Copenhagen including Frederiksberg Slot and Amalienborg which is the home to the Danish Royal family – make sure you get to see the changing of the guards during your trip!
8. Rosenberg Castle
When you're done looking around the palaces of the city, what's better than finishing off your cultural experience with a castle too?! Rosenberg Castle is beautiful but unfortunately my camera skills were apparently lacking when we visited!
9. Take a Walking Tour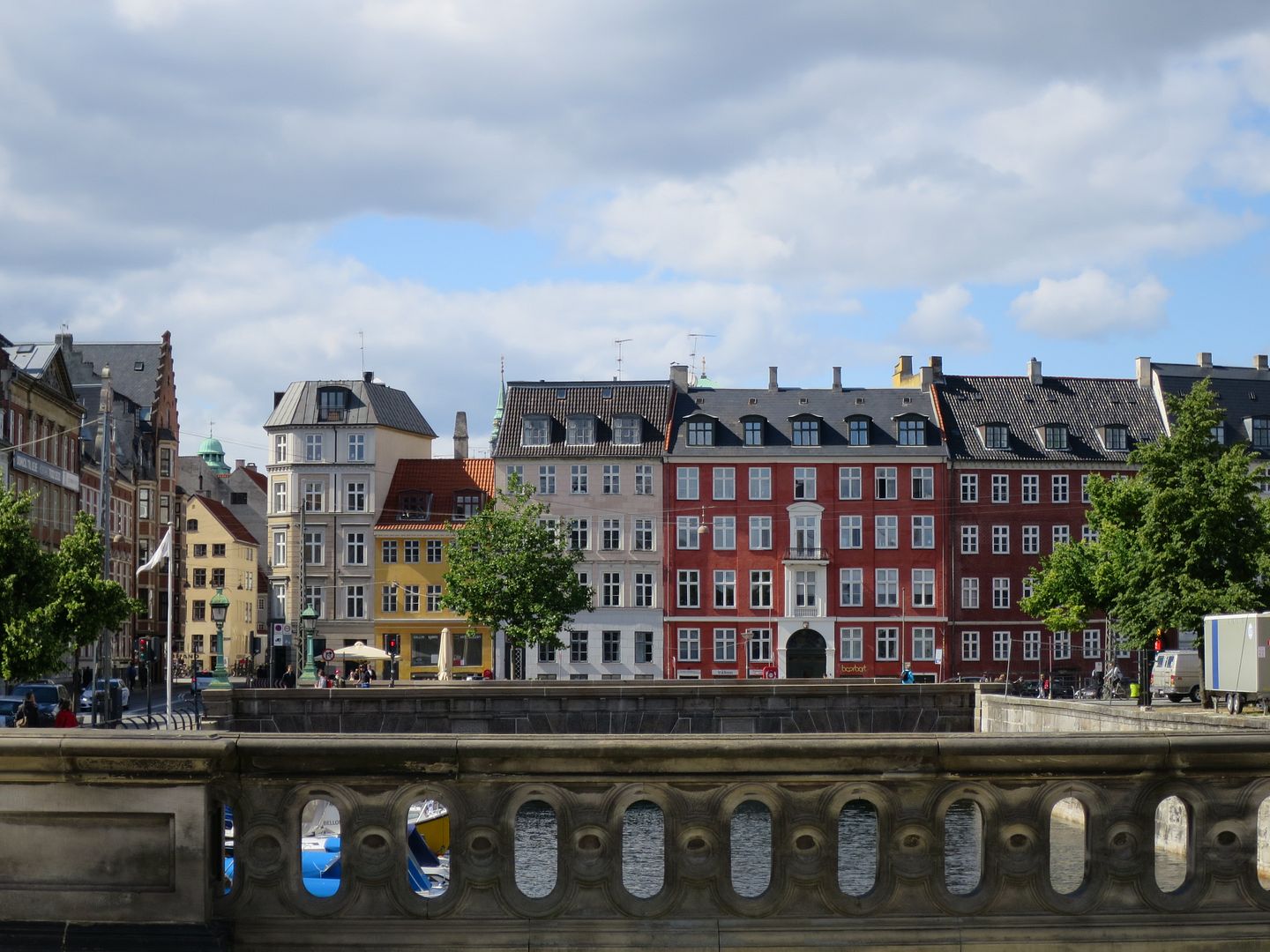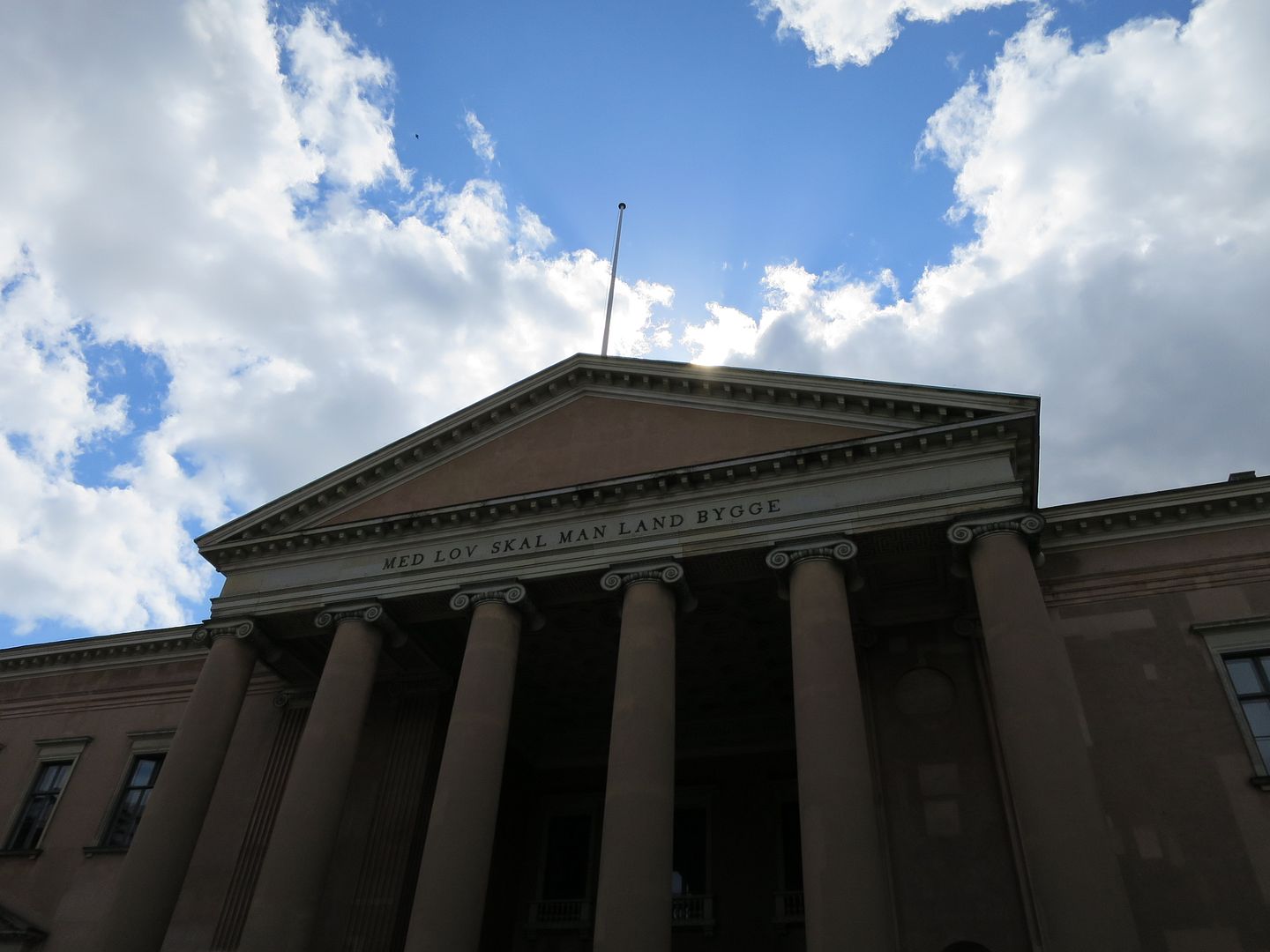 Walking tours in Europe tend to have a lot of WWII / Cold War era history within them, so it was really nice to be shown around a city with a different history. Swap your knowledge of men with dodgy facial hair (Stalin and Hitler I'm looking at you) for knowledge of men in funny pointy hats – the Vikings! Although apparently the pointy hats and big beards are a modern-day stereotype that isn't close to the truth – how disappointing!
10. Take A Canal Tour

If walking isn't your thing, then take a canal tour instead! Prices were reasonable for such a popular tourist attraction. There are a few different providers, so walk around Nyhavn to see which company is the cheapest. While I don't think that this was the best way to see the city, a lot of the great sights of the city can't be seen from the water, the architecture you can see is pretty and it gives your legs a bit of a rest!
Okay, neither of the above photos were taken on a canal tour, they were in fact taken on a walking tour. But taking photos from a low-down boat whilst dealing with the motions of the water didn't work out too well for me.
11 & 12. Visit the Little Mermaid & Visit Kastellet on the Walk there!
Photo credit lies with the Instagram account @yoeshi.
Now, I feel like this should be on any list of things to do in Copenhagen. The author of "The Little Mermaid" was Hans Christian Andersen, a Danish writer, and so it's only fair that a statue is resurrected in honour of the fairytale.
However…. we never actually ended up getting to see The Little Mermaid up close. We saw it from afar on a canal cruise and can confirm that this tiny statue is absolutely over run by tourists. As we began the walk to the attraction before our late afternoon flight, the heavens opened. Getting drenched in torrential rain before getting on a flight didn't sound like too much fun. I'd also have really loved to visit Kastellet on the walk there!
13. Rundetaarn (The Round Tower)
Photo credit lies with the Instagram account @dhowelldesigns.
Another attraction that I unfortunately didn't get to see was the Round Tower. For some reason before my trip, I hadn't heard anything about The Round Tower but since being back, it's been plastered all over my Instagram feed! There's something about that perfectly sloped curve that makes for such a satisfying photo!
Disclaimer: This is not a sponsored post and all thoughts are my own.
Follow my blog with Bloglovin